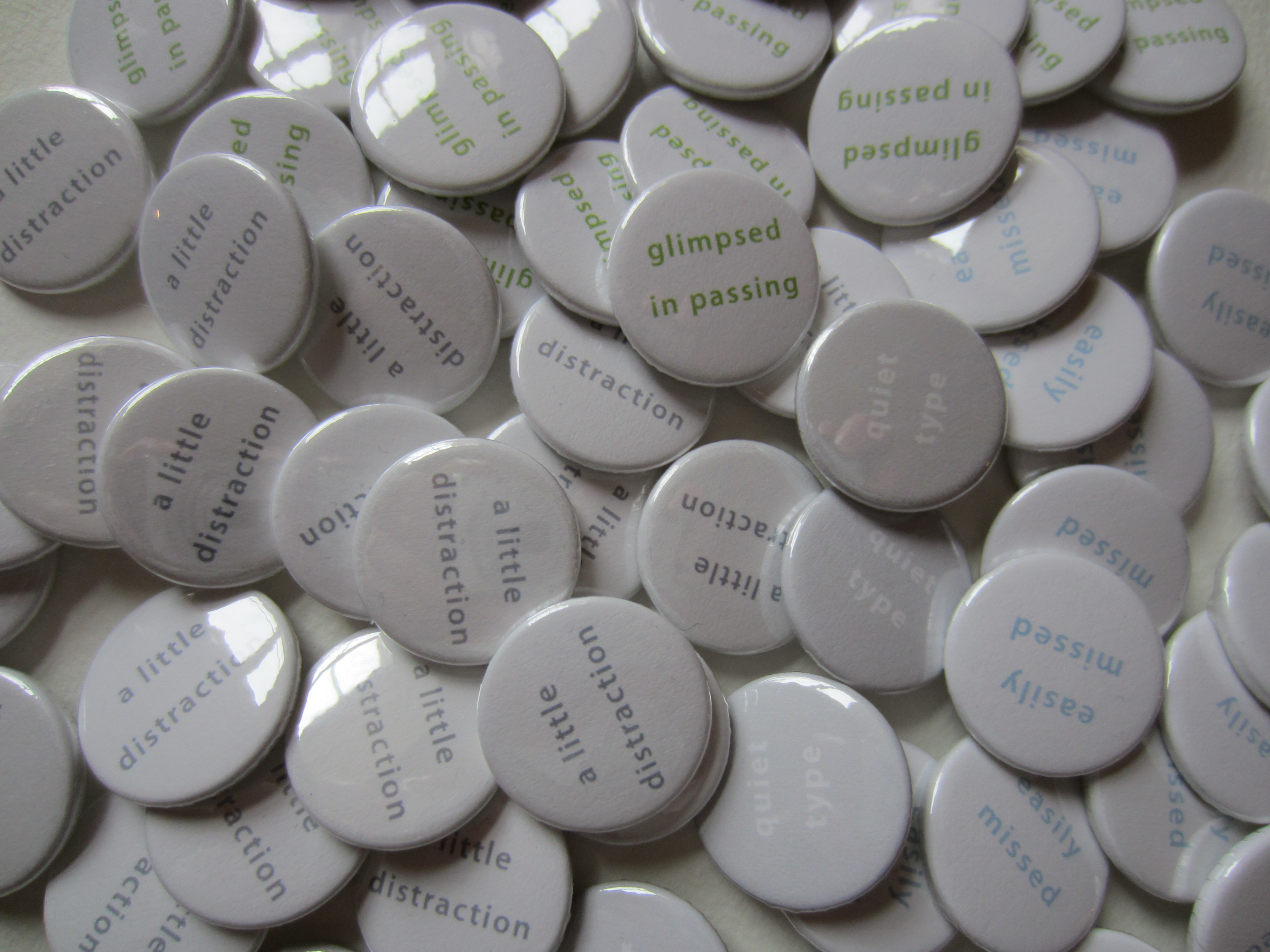 CURRENT PROJECTS
fixed  |  unfixed
The simple 25mm badge has been a constant favourite form of Essence Press. In 2017 we will be developing an installation and publishing project for new work exploring the wearable conceptual possibilities it offers.
A badge is a wearable publication. A badge is only activated when 'fixed' to its wearer or its travelling surface. It is an idea 'fixed' to you physically, yet communicates an attitude of mind or sensibility with a unique sense of freedom and expressiveness. It is a means of conveying lightheartedness, yet also opinion and commitment.
Artists and poets will be asked to submit ideas that could be printed onto a 25mm badge. These badges will be published as a set and this will also operate as a touring exhibition. Perhaps a wearable exhibition…
The project is particularly interested in ideas that address the physical 'form' of the badge conceptually or that would not work in any other form of publication format.
Involvement will generally be by invitation. However, if you have an idea that you'd like to submit, please contact Julie Johnstone, the editor, at essencepress @ btinternet.com
free badge
'free to take' installation by Julie Johnstone, 2013